System Map
View all fixed routes in The Metro system on one map.

Maps are in PDF format. This System Map is available exclusively online; it is not available in printed form. This map was last updated in November 2013.
System Map [PDF]
Downtown Map [PDF]
Regional Transit Map, including Metro, UG Transit, The JO, and IndeBus [Webpage]
The System Map is too large to print on most printers. To print a section, click on the areas you need on the map below.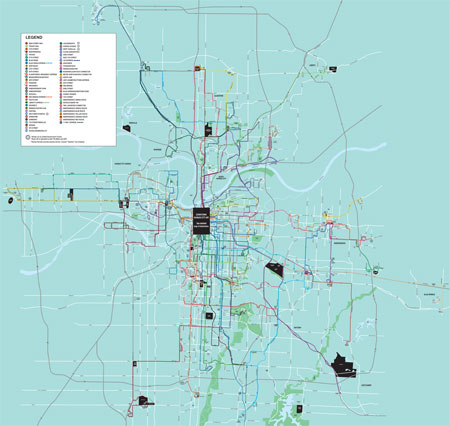 Back