Visitors
"Kansas City, here I come!" Are you budgeting for taxi service and parking when you visit KC? Consider this. The Three-Day Visitor's Pass is much more affordable at only $10 per pass.
The Visitor's Pass offers unlimited rides three days in a row. Your pass is activated with the first swipe in the farebox and will expire at midnight on the third day. Ride as often as you like in a 72-hour period. The more you ride, the more you save!
How to Order
Simply go to The Metro store. There's no limit on quantities and we'll fill your order within two business days.
After you activate the pass, the expiration date and time will be printed on the back. Keep the pass handy since it's valid until it expires.
**The pass is only available online.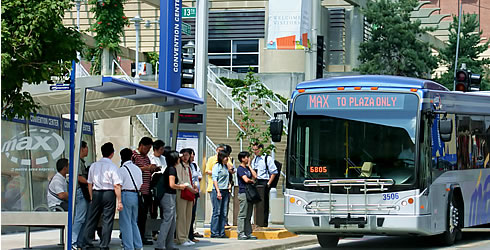 Back