Troost MAX Route
The Route
See a map of the route.
Troost MAX will travel from downtown to the Crossroads district, Hospital Hill and south along Troost to Bannister. The route will travel on Bannister Road, east to The Trails Transit Center at 89th & Hillcrest. Troost MAX will offer local service south of 75th Street.
Other major destinations will include the East Village development (currently under construction), Discovery Center, UMKC Hospital Hill and Main Campus, Rockhurst University, The Landing, Truman Medical Center, and Children's Mercy Hospital.
Park and Rides will be located at 31st & Troost, 95th & Troost, and the Bannister & Hillcrest area.
Trail Connections are a vital part of Troost MAX. A future trail between Troost & Bannister will connect to the Trolley Track Trail near 87th & Garfield.
A major part of the Troost MAX project is the City of Kansas City's construction of a new bridge over Brush Creek. The bridge will offer improved safety and transit access, as well as adding to the beauty of the area. See drawings of the new bridge.
MAX stations are well-lit and feature a distinctive, easily identifiable information marker, and a specially designed passenger shelter. The stations are clearly marked and named, featuring easy-to-understand route maps and real-time transit information. Riders have instant and constantly updated access to the exact arrival time through GPS technology and real-time signs at MAX stations. See drawings of the stations and shelters.
Trail connection between Troost & Bannister and 87th & Garfield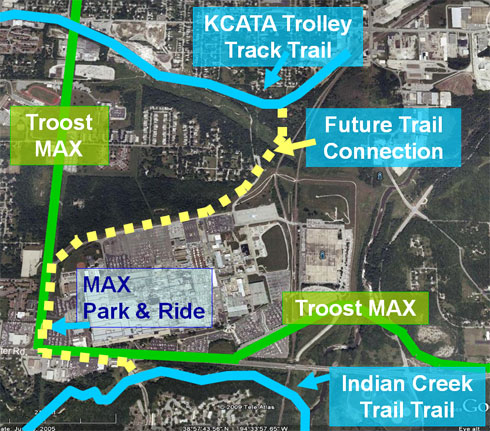 The new Brush Creek Bridge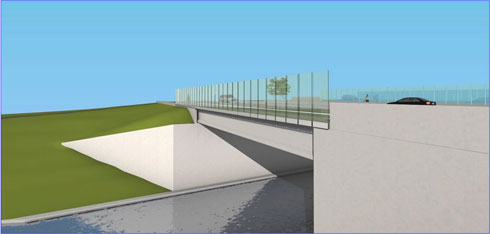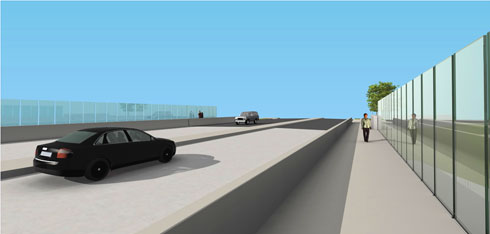 Stations and Shelters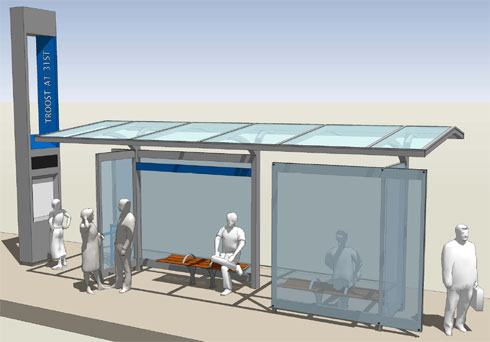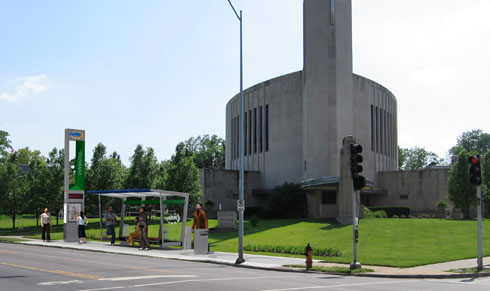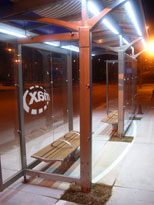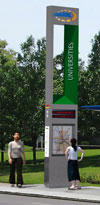 Back