Comprehensive Service Analysis
Updated: January 28, 2013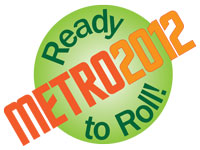 An updated implementation schedule with a list of changes by date is now available.
KCATA has conducted a Comprehensive Service Analysis (CSA) of Kansas City, Mo., service. This CSA provided a comprehensive evaluation to determine how to provide better transit with existing resources. Route changes are planned for phased implementation April 2012 - July 2013.
About the CSA:
Transit agencies typically conduct CSAs every 10-15 years, and KCATA's last CSA was in 1995. Due to the demographic, geographic and funding changes, it is important to assess current data and seek opportunities to improve service and maximize operating efficiencies. Public participation is important in determining how to most effectively apply limited resources.
The study is being conducted by Nelson Nygaard, a transit planning firm based in Boston with specialized experience working with transit authorities in conducting CSAs.
Back