Park-and-Rides & MetroCenters
Your car doesn't belong in rush hour traffic slowdowns, maneuvering around detours or burning gasoline any longer than necessary. Park-and-rides are convenient options when you prefer to ride instead of drive. There are more than 30 park-and-ride locations throughout the metropolitan area, which include MetroCenters at Boardwalk Square (Northland) and in Independence, Mo.
Just drive to a nearby park-and-ride lot, where you can board a Metro or MAX bus to get to your destination.
Think of a park-and-ride as part of the money-saving package when you want to save on your commute to and from work.
View the list of 30 convenient Park-and-Ride locations.
​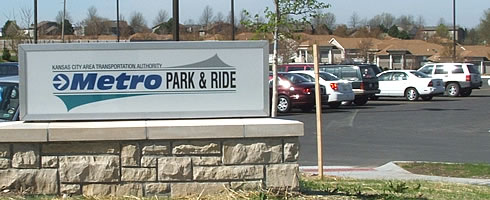 Back