Ozone Alert: Aug. 26
OZONE ALERT! ISSUED FOR TUESDAY, AUG. 26
THE METRO OFFERS 75¢ BUS RIDES
(Kansas City, Mo. – Aug. 25, 2012) Tomorrow, Tuesday, Aug. 26, is an Ozone Alert! Area transit agencies – The Metro, The JO, Unified Government Transit and IndeBus – will offer 75¢ bus rides tomorrow to promote healthy air quality.
Citizens can help clear the air in Kansas City by riding the bus instead of driving, even for short trips.
An online trip planner are available at http://www.kcata.org, or by calling (816) 221-0660. The Regional Call Center offers trip planning assistance weekdays from 6 a.m. to 7 p.m.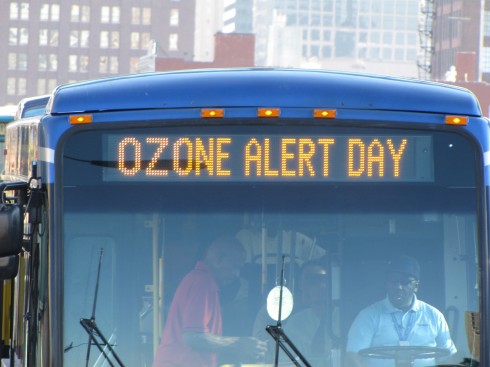 ​