Route Finder
WiFi on the Bus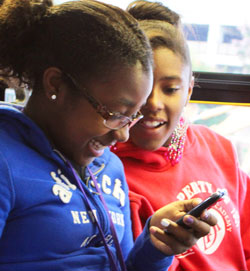 As part of a pilot program, all MAX vehicles and 22 Metro buses have WiFi service.
Check your email on the way to the office, study for a test on the way to school, or just tweet about the evening commute.
Read more >>
Prospect MAX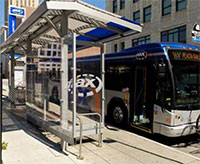 KCATA has proposed a MAX line for Prospect Ave. We'd like your thoughts. Read more about the project, and see what was presented at the March meeting.
Read more >>
Track Your Bus With WebWatch

Track your bus online with WebWatch. See where your bus is and when it is expected at scheduled timepoints. Sign up for email notifications of bus arrivals at any Metro stop. ADA accessible information is available.
Read more >>
31-Day Pass Now At All Pass Outlets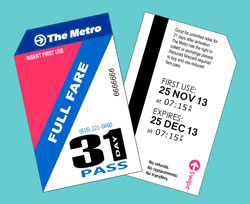 KCATA is pleased to announce full implementation of the new 31-Day Bus Pass.
The pass is easy to use. For the first use, activate the pass by inserting it in the top slot of the farebox on Metro and MAX buses. The farebox imprints the first use and expiration dates on the back. Once the pass has been activated, simply swipe the pass in the farebox reader until the pass expires – 31 days after the first use.
Read more >>
Go mobile with the App Center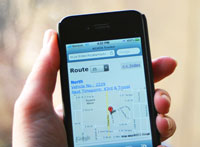 The Metro: There's an app for that! If you want to find Metro information when you are on the go, take a look at the tools in our App Center. Free and commercial applications are available, and data charges may apply.
Read more >>
The Metro's New Rider Starter Kit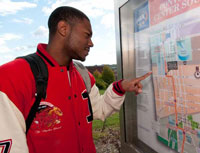 You're in the driver's seat when it comes to saving on high gas prices. Start here to begin your journey to big savings on The Metro. The mysteries of riding the bus are unraveled in our Starter Kit for new riders. Watch videos, plan your trip and add up the savings!
Read more >>