Route Finder
Track Your Bus With WebWatch

Track your bus online with WebWatch.
See where your bus is and when it is expected at scheduled timepoints.
Sign up for email notifications of bus arrivals at any Metro stop.
ADA accessible information is available.
Read more >>
31-Day Pass

The NEW 31-Day Pass is available at select pass outlets. The pass offers 31 days of unlimited rides on Metro and MAX buses and can be purchased anytime during the month. In January the 31-Day Pass will be available online, with the full roll out in April 2014. Click here to take our survey.
Read more >>
The Metro's Snow Plan

Severe weather may cause The Metro to use alternate streets for several routes. Check this website, twitter.com or local media to see if The Metro's Snow Plan is in effect. Details about possible reroutes are available now.
Read more >>
The Metro's New Rider Starter Kit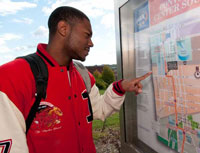 You're in the driver's seat when it comes to saving on high gas prices. Start here to begin your journey to big savings on The Metro. The mysteries of riding the bus are unraveled in our Starter Kit for new riders. Watch videos, plan your trip and add up the savings!
Read more >>
Prospect Study Underway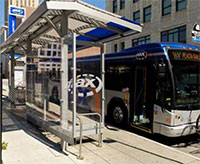 KCATA studying the possibility of enhanced transit service along Prospect Ave. from downtown to 85th St.
The public input process has started, and we'd like your thought.
Read more about the project, and give us your input.
Read more >>
Go mobile with the App Center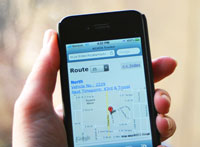 The Metro: There's an app for that! If you want to find Metro information when you are on the go, take a look at the tools in our App Center. Free and commercial applications are available, and data charges may apply.
Read more >>