Route Finder
Downtown Transit: Your Opinions Wanted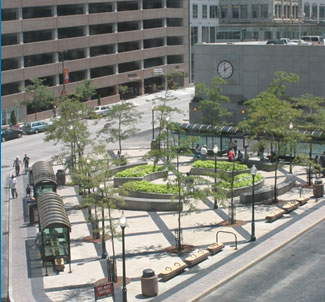 KCATA is examining a wide range of potential improvements for downtown bus service and circulation. This follows our system-wide Comprehensive Service Analysis, which resulted in improvements throughout the Metro system in Kansas City, Mo.
See a video about the possibilities, and let us know how you would shape transit in downtown Kansas City, Mo.
Read more >>
Happy Bike Month!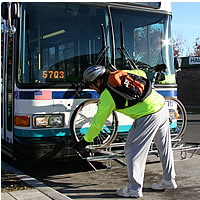 May is Bike Month. It's easy to Bike-N-Bus on The Metro and MAX.
Want to learn more? Check out our video and photos to see the bike racks in action.
New this year: All Metro and MAX buses have space for two bikes.
Read more >>
Hot Price For Summer Travel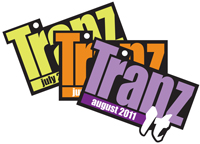 With Tranz It, teens can travel for only $12 a month. Teens love the freedom, and parents will love the price.
An order form and program details are available online, or customers with a Youth Reduced Farecard can order online.
Read more >>
The Metro's New Rider Starter Kit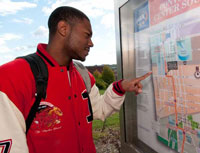 You're in the driver's seat when it comes to saving on high gas prices.
Start here to begin your journey to big savings on The Metro.
The mysteries of riding the bus are unraveled in our Starter Kit for new riders. Watch videos, plan your trip and add up the savings!
Read more >>
129 Serves Airport Seven Days A Week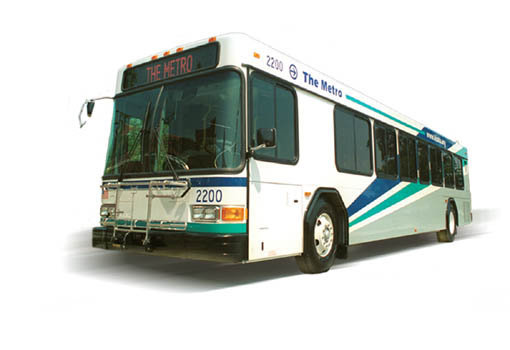 Beginning March 31, The Metro's 129-Boardwalk/KCI will offer service between downtown Kansas City, Mo., and all KCI Airport terminals seven days a week.
Read more >>
Go mobile with the App Center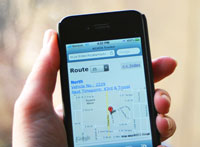 The Metro: There's an app for that!
If you want to find Metro information when you are on the go, take a look at the tools in our App Center. Free and commercial applications are available, and data charges may apply.
Read more >>
Track Your Bus With WebWatch

Track your bus online with WebWatch.
See where your bus is and when it is expected at scheduled timepoints.
Sign up for email notifications of bus arrivals at any Metro stop.
ADA accessible information is available.
Read more >>