Route Finder
Take MAX to Big 12 at Sprint Center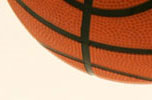 Main Street MAX Orange Line will offer frequent service for the Big 12 Basketball Tournament.
MAX will provide convenient service March 12-15 to the men's tournament at the Sprint Center.
Read more >>
Track Your Bus With WebWatch

Track your bus online with WebWatch. See where your bus is and when it is expected at scheduled timepoints. Sign up for email notifications of bus arrivals at any Metro stop. ADA accessible information is available.
Read more >>
More locations and Survey: 31-Day Pass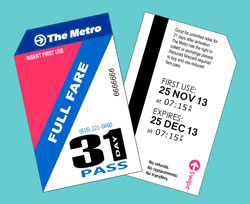 The NEW 31-Day Pass is available at select pass outlets. The pass offers 31 days of unlimited rides on Metro and MAX buses and can be purchased anytime during the month. In January the 31-Day Pass will be available online, with the full roll out in April 2014. Click here to take our survey.
Read more >>
Go mobile with the App Center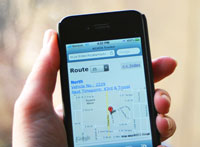 The Metro: There's an app for that! If you want to find Metro information when you are on the go, take a look at the tools in our App Center. Free and commercial applications are available, and data charges may apply.
Read more >>
The Metro's New Rider Starter Kit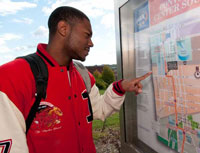 You're in the driver's seat when it comes to saving on high gas prices. Start here to begin your journey to big savings on The Metro. The mysteries of riding the bus are unraveled in our Starter Kit for new riders. Watch videos, plan your trip and add up the savings!
Read more >>