Board of Commissioners
The ATA is governed by a 10-member Board of Commissioners, five from Missouri and five from Kansas. Commissioners are limited to two consecutive four-year terms. Responsibility for the management, control and operation of the Authority and its properties is vested in the Board. The Board exercises its responsibility by adopting all general policies of the Authority, including the adoption of annual capital and operating budgets, the establishment of the goals of the Authority, and the selection of a President/CEO. The Board may delegate certain duties and responsibilities to the President/CEO for the management and operation of the Authority.
Commissioners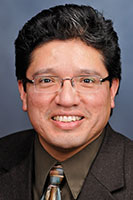 Daniel Serda, Chairman, Kansas City, Kansas - email
Principal and founder, inSITE planning LLC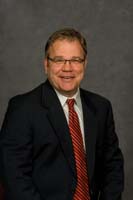 Michael Short, Vice Chairman, Platte County, Missouri - email
Ameritas Investment Corp., Vice President & Director – Public Finance, Kansas City, Missouri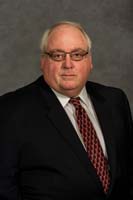 Dennis Bixby, Leavenworth County, Kansas - email
Bixby Repair, Owner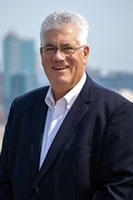 David Bower, Treasurer, Jackson County, Missouri - email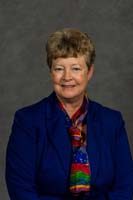 Melissa Bynum, Wyandotte County, Kansas - email
Unified Government Board of Commissioners
Executive Director of Shepherd's Center of KCKS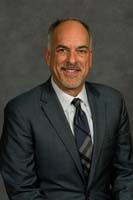 Steve Klika, Johnson County, Kansas - email
Johnson County Board of Commissioners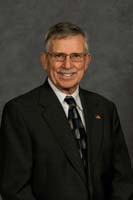 Gary Mallory, Cass County, Missouri - email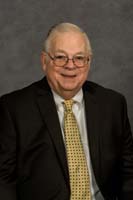 Thomas E. Sims, Clay County, Missouri - email
Retired Judge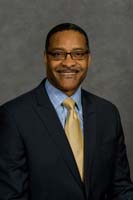 Ricky D. Turner, Kansas City, Kansas - email
Pastor of Oak Ridge Missionary Baptist Church
Board of Commissioners Meetings
The Board of Commissioners meets monthly, on Wednesdays.
Most 2017 meetings willl be in the Breen Administration Building, 1200 E. 18th Street, Kansas City, Mo., 64108. Meetings begin at 12:00 p.m. See below for variations to the schedule.
Schedule of meetings for 2017:
August 23 - Agenda - Meeting held in Independence, Mo., at Truman Memorial Building, 416 West Maple.
October 4, Public Notice - Agenda
November 15 - Agenda - Meeting held in Johnson County, Kan., at the Johnson County Administration Building, 111 S. Cherry Street, Suite 3300, Olathe, KS 66061.
December 20
Meetings are held in the Large Conference Room of the Howard C. Breen Administration office.
Committee Meetings
See agendas for meeting location.
Board Governance
Economic Development, Held quarterly, 10 a.m.
Finance, Held every third Tuesday, 3 p.m.
Marketing, Schedule to be determined
Human Resources, Meetings held as needed
Board Training
Kansas Commissioner Appointment Process
From the inception of the ATA in 1965 until 2000, the Governor of Kansas appointed commissioners, subject to confirmation by the State Senate and the Kansas Commissioners representing Johnson and Leavenworth counties. In 2000, the process was changed so that these two commissioners are now appointed by their respective county commissioners. The other three Kansas commissioners, representing the Wyandotte County jurisdiction, have always been appointed by the Mayor of Kansas City, Kansas, now known as the Unified Government of Wyandotte County/Kansas City, Kansas. However in 2000, the process changed to include a requirement that these appointments must be approved by the City Commissioners.
Missouri Commissioner Appointment Process
The Kansas City, Missouri, Mayor appoints three of the five Missouri Commissioners, including a direct appointment that must be a Kansas City, Mo., resident. The Clay and Platte County Commissioners will each submit a list of three eligible candidates for the Mayor's consideration. The Jackson County Executive appoints a Commissioner from a community, other than Kansas City which contracts with KCATA for service. The other Missouri Commissioner must reside in Cass County, be nominated by that county's commission, then be appointed by the Governor and confirmed by the State Senate.