KCATA Welcomes Two Industry Leaders to Board of Commissioners
KCATA Welcomes Two Industry Leaders, Julie Lorenz & Bridgette Williams, to Board of Commissioners
(Kansas City, Mo. | October 24, 2023) The Kansas City Area Transportation Authority (KCATA) is pleased to announce two new members of the 10-person Board of Commissioners. Julie Lorenz, who joined the governing body in June 2023, represents Johnson County, and Bridgette Williams, who joined in October 2023, represents Wyandotte County.
Julie Lorenz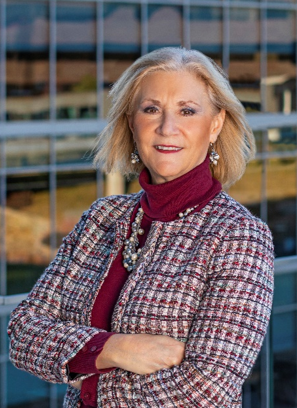 Julie was appointed Secretary of KDOT and Director of the Kansas Turnpike Authority in January 2019. While at KDOT, she launched the Kansas Infrastructure Hub in support of IIJA, spearheaded the development and passage of the $10 billion Eisenhower Legacy Transportation Program and led the Kansas Recovery Office, responsible for administering over $1billion in CARES Act COVID-19 relief funding in six months. She was honored to receive the George S. Bartlett Award for leading development of a national vision for transportation for state DOTs, which was unanimously approved by all 52 state and territory departments of transportation in October 2022.
Ms. Lorenz joined 1898 & Co., the business and technology consulting arm of Burns & McDonnell, as a principal consultant in January 2023. With more than 25 years of experience, she's known as a national leader in policy development, collaboration and implementing vision initiatives.
"I am very honored to represent Johnson County and contribute my knowledge and experience in this meaningful way," said Lorenz. "I believe in regionalism, serving a public sector mission and working on challenging problems through collaboration, which makes this appointment a good fit. There are game changing opportunities for transit in the region."
Bridgette Williams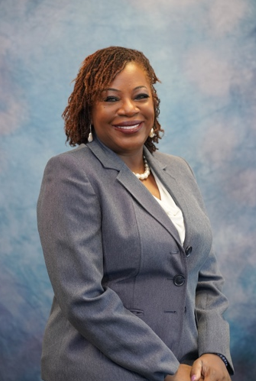 Bridgette Williams serves as Executive Director of the Heavy Constructors Association of Greater Kansas City. As the Executive Director of the Heavy Constructors, Williams is the first African American and the first female to hold the top position in an AGC chapter in the country.
Founded in 1950, the Heavy Constructors Association has been at the forefront of transportation, public works, infrastructure issues, and campaigns in the Greater Kansas City Area, and in the states of Kansas and Missouri. Ms. Williams has over 30 years of experience in the fields of transportation, construction, economic development policy, problem-solving, contract negotiations, and people management. She began her career right out of college as a part-time receptionist at the Greater Kansas City AFL-CIO. She worked in various positions within the organization.
Ms. Williams was elected President of the Greater Kansas City AFL-CIO and served in that capacity for over 15 years. She was the first African American, the first female, and the youngest elected to the position in the country. The Greater Kansas City AFL-CIO is the umbrella organization for all Organized Labor in the Greater Kansas City area representing over 100,000 working men and women.
"Easily accessible, reliable and affordable transportation is the lifeblood of our region," said Ms. Williams. "I fully embrace the KCATA's mission to provide equitable access to jobs, education, medical care and housing. I'm honored to represent the great people of Wyandotte County in this capacity and to bring a diverse set of skills and experience to the table."
Commissioners are limited to two consecutive four-year terms.
Contact: Cindy Baker .(JavaScript must be enabled to view this email address) for media inquiries