Trolley Track Trail
NOTICE: Effective Aug. 10, the Water Service Department will be doing some construction work on the trail south of 85th Street, the trail will be closed.
The work is expected to take approximately 4 weeks, possibly longer. The trail will be closed west of Oak where it crosses 85th Street to Troost Ave. The trail will be open when construction work cannot performed in that area.
The Harry Wiggins Trolley Track Trail is a popular facility for walkers, runners and cyclists. The trail is named after the late Senator Wiggins who throughout his 28 years of representing the 10th district, sponsored KCATA's tax legislation.
The trail was the site of Kansas City's last streetcar line, the Country Club route. It's six miles long, from Volker to 85th & Prospect. The streetcar right of way is seven miles, from Westport Road to 85th Street. An original, renovated Country Club Streetcar Station is located at 54th and Brookside. The trail surface is compacted, crushed limestone. However, the surface south of 85th Street is asphalt, as are some other short sections in areas subject to brief flooding in heavy rain. KCATA owns and maintains the trail. The KCATA, the City of Kansas City, Mo., and to a lesser extent, private sector adjoining property owners have jointly invested more than $5 million in enhancement projects.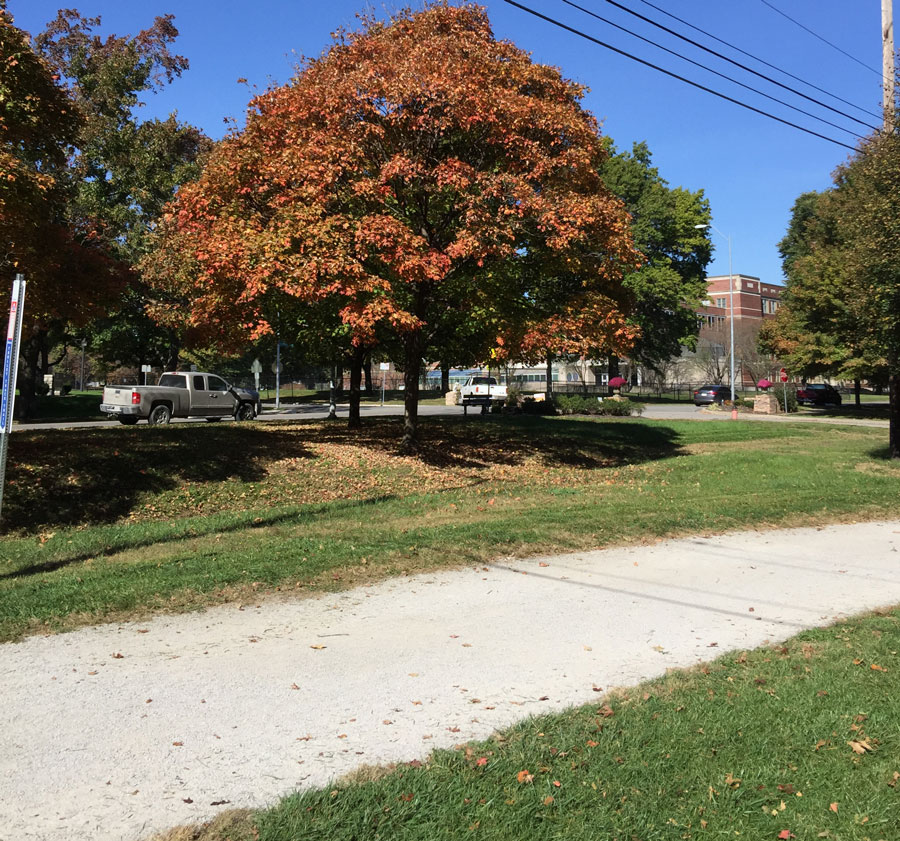 Who to Contact
For information related to leasing, maintenance/cleanup, trail and landscape construction, security, vandalism, or the Advisory Committee, contact Lesa George, KCATA project and property manager, at 816-346-0202 or by email at .(JavaScript must be enabled to view this email address).
Back