Board of Commissioners
The ATA is governed by a 10-member Board of Commissioners, five from Missouri and five from Kansas. Commissioners are limited to two consecutive four-year terms. Responsibility for the management, control and operation of the Authority and its properties is vested in the Board. The Board exercises its responsibility by adopting all general policies of the Authority, including the adoption of annual capital and operating budgets, the establishment of the goals of the Authority, and the selection of a President/CEO. The Board may delegate certain duties and responsibilities to the President/CEO for the management and operation of the Authority.
Commissioners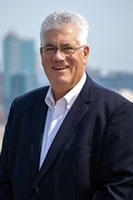 David Bower, Chair, Jackson County, Missouri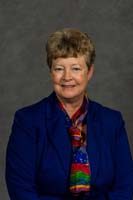 Melissa Bynum, Vice Chair, Unified Government
Unified Government Board of Commissioners, Executive Director of Shepherd's Center of KCKS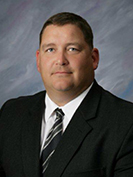 Joe Peterson, Secretary, Unified Government
Former Bonner Springs City Council member, Transportation Industry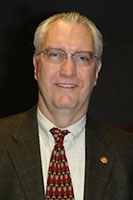 Louie A. Wright, Treasurer, Clay County, Missouri
Attorney, Wright Law Offices, LLC; Adjunct Professor, UMKC School of Law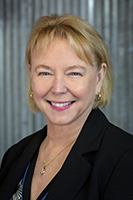 Nancy Bauder, Leavenworth County, Kansas
Business Owner

Tamika McClaine, Unified Government
Business Owner
(not pictured)
John Stamm, City of Kansas City, Mo.
Chief of Staff, Office of the Mayor, City of Kansas City, Mo.
Vacant seats:
Platte County, Missouri
Cass County, Missouri
Johnson County, Kansas
Board of Commissioners Meetings
The Board of Commissioners meets bi-monthly, on Wednesdays.
Meetings are be in the Breen Administration Building, 1200 E. 18th Street, Kansas City, Mo., 64108. See below for variations to the schedule.
2021 Meetings
January 27
March 24
May 26
July 28
September 22
November 17

NOTE, March 2020: Until further notice, all regular meetings, committee meetings and special meetings of the Board of Commissioners will be held via teleconference. All callers other than Board members and participating staff members will be muted on the call.
Board Committees
See agenda page for for meeting dates and locations.
Committees include:
Board Governance
​Finance, held monthly
​RideKC Development Corporation
​Marketing
Planning and Operations​
Kansas Commissioner Appointment Process
From the inception of the ATA in 1965 until 2000, the Governor of Kansas appointed commissioners, subject to confirmation by the State Senate and the Kansas Commissioners representing Johnson and Leavenworth counties. In 2000, the process was changed so that these two commissioners are now appointed by their respective county commissioners. The other three Kansas commissioners, representing the Wyandotte County jurisdiction, have always been appointed by the Mayor of Kansas City, Kansas, now known as the Unified Government of Wyandotte County/Kansas City, Kansas. However in 2000, the process changed to include a requirement that these appointments must be approved by the City Commissioners.
Missouri Commissioner Appointment Process
The Kansas City, Missouri, Mayor appoints three of the five Missouri Commissioners, including a direct appointment that must be a Kansas City, Mo., resident. The Clay and Platte County Commissioners will each submit a list of three eligible candidates for the Mayor's consideration. The Jackson County Executive appoints a Commissioner from a community, other than Kansas City which contracts with KCATA for service. The other Missouri Commissioner must reside in Cass County, be nominated by that county's commission, then be appointed by the Governor and confirmed by the State Senate.
2020 Meetings
Agendas from 2020 are available here.
January 22
March 25
April 22
May 27
July 22
September 23
November 18
2019 Meetings:
Agendas from 2019 are available here.
January 30
February 27
March 27
April 24
May 22
June 26
July 24
August 28
September 25
October 23
Novemeber 20
December 18
2018 Meetings:
2017 Board of Commissioner Meetings: