Benefits of Being a KCATA Employee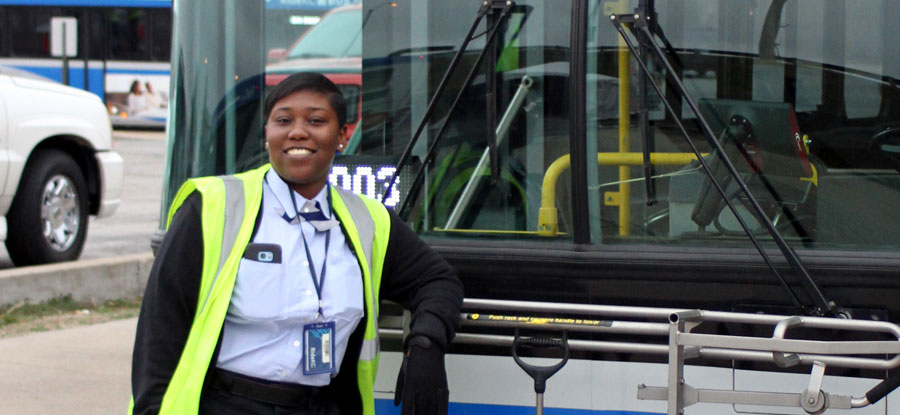 Working at the Kansas City Area Transportation Authority has its benefits!
We take pride in ensuring our employees have a safe, fulfilling workplace and career that affords a livable wage and long-term savings opportunities for quality of life. We also take steps to provide a healthy work environment and lifestyle opportunities. Both full-time and part-time employees have benefit opportunities. Some of the benefits we offer are listed below. Join us!
Full-Time & Part-Time Benefits to eligible employees:
Employees are eligible for benefits after training period plus 350 hours.
Competitive Pay with Annual Increases*
Health, Dental, EAP, Short-term Disability and Life Insurance (KCATA pays a portion up to 80%)*
Paid training to obtain your CDL Class A License (if required)*
Accrued Paid Time Off, including vacation and sick leave.*
Holiday Pay. Ten company holidays plus employee's birthday*
Retirement Benefits through a Pension Plan.
Full-Time Benefits (Optional) to eligible employees:
Flexible spending accounts for pre-tax out-of-pocket family healthcare or dependent care
Voluntary and supplementary products (Long- and short-term disability, life insurance and vision)
457(b) Deferred Compensation Plan
Employee Perks
Free gym memberships at KCMO Community Centers or Planet Fitness, with discounts for family memberships
Employee recognition events
Health and Wellness events
*May be eligible for part-time benefits. Part-time employee benefits and eligibility is limited.
The above description of benefits is as of 2019 and is meant to provide a general overview of benefits available. This does not represent a binding commitment of offerings. Benefits are subject to change with or without website posting. Firm benefits will be detailed at time of hire.